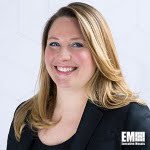 Jackie Fendrock
SVP for BD Operations
ECS
Jackie Fendrock, VP of Business Development Operations at ECS
Jackie Fendrock has been ECS' vice president of business development and operations since October 2018.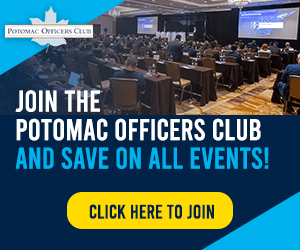 The said role requires Fendrock to ensure that the company's long-term, strategic vision remains consistent with existing and emerging business opportunities in the public sector. 
She also leads strategic design to capitalize on new opportunities, consults with technologists to understand industry trends and facilitates enterprise-wide collaboration to address customer challenges, according to her LinkedIn profile. 
Additionally, she provides executive oversight on account planning and cultivates relationships with customers, partners and industry leaders. 
Prior to being appointed as VP, Fendrock served as ECS' director of business development and operations. She also handled several of the company's federal contracts during her tenure as federal civilian account executive. Specifically, she managed ECS' contract engagements with the Environmental Protection Agency, the Postal Service, the National Oceanic and Atmospheric Administration and the Government Accountability Office. 
Throughout her nearly 10-year career at ECS, Fendrock has also contributed to the company's acquisition of iLuMinA, i_SW, and Paradigm Technologies. She also collaborated with the company's IA division manager to implement and receive certification for the ISO 27000 standard. Among other things, she has held customer-facing positions and led several process change initiatives for ECS.
Before joining ECS, Fendrock worked for companies such as Lockheed Martin and Computer Sciences. 
She attended Virginia Polytechnic Institute and State University, where she completed her bachelor's degree in business management and her master of business administration degree. 
Category: Executive Profiles
Tags: business development Computer Sciences Corporation ECS Federal Executive Profiles Jackie Fendrock LinkedIn Lockheed Martin