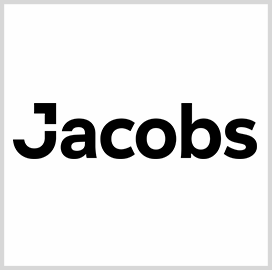 Jacobs
Jacobs IIoT Platform Ensures Personnel Safety in Return-to-Work Scenarios
Jacobs, a Texas-based company specializing in consulting, technical, scientific and project delivery, has addressed return to work environment concerns with its industrial internet of things data integration and visualization platform.
Using the ion solution, a Jacobs client was able to maintain personnel safety at its job site by implementing capabilities for automated contact tracing and monitoring of social / physical distancing and maximum occupancy for key areas.
The ion solution delivers active monitoring capabilities that enhance security and automate processes for personnel safety and accountability owing to a combination of hardware, IIoT devices, analytics and applications, Jacobs said Thursday.
Its success has been documented across the construction and manufacturing industries, ensuring worker safety in the pandemic-induced new operational environment.
The Jacobs team leveraged ion's mature technical foundation to rapidly integrate new commercial off-the-shelf sensor components that are critical to addressing customer needs. 
According to Jennifer Richmond, senior vice president and general manager for advancing national security at Jacobs Critical Mission Solutions, the company was able to launch the first customer-ready ion prototypes in less than a month by leveraging IIoT internet protocol and deep domain knowledge of the clients on-premise operations.
Richmond, who is also a member of the Potomac Officers Club, added that the feedback loop between Jacobs' market facing operations teams and clients helped shorten the deployment timeline for the ion solution.
Category: Member News
Tags: automated intelligence IIoT Industrial Internet of Things Jacobs Jacobs Ion Jennifer Richmond location-aware technology Member News Potomac Officers Club SaaS software as a service