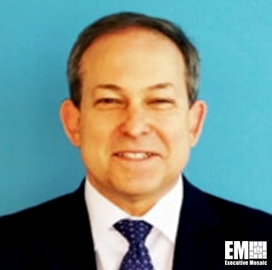 Jacobs Names Tim Byers SVP, GM of Federal, Environmental Solutions
Jacobs has appointed Tim Byers as a senior vice president and general manager of the company's federal and environmental solutions. He brings into his new role over four decades of military and industry experience. 
Byers will lead a team that offers infrastructure and environmental support for public and private-sector clients, such as those supporting the fight against the novel coronavirus pandemic. 
The new SVP most recently served as Jacobs' VP of federal strategy and sales manager of the company's buildings and infrastructure business unit, GovCon Wire reported.
"His depth of leadership experience and 'people first, mission always' ethos is key in helping the government and private sector deliver critical solutions that advance strategic initiatives and support operational and environmental excellence," said Bob Pragada, Jacobs' president and chief operating officer. 
As VP of federal strategy, Byers was responsible for providing overall strategy, business development and sales management for all federal clients and defense contractors worldwide. 
Before he joined Jacobs in June 2018, Byers served as CH2M's SVP and executive manager of defense strategy and business development. He also spent a year as the company's Air Force client account manager.
Byers spent two years as Atkins' SVP for the federal defense sector. His duties included the North American federal defense sector's business development, sales, financials, and program and project execution. 
He spent over a decade in the U.S. Air Force, holding various management and directorial roles related to engineering.
Byers earned a master's degree in engineering management from the Air Force Institute of Technology and a bachelor's degree in civil engineering from the University of Kentucky.
Category: Partnerships and Executive Moves
Tags: Atkins Bob Pragada CH2M COVID-19 environmental solutions GovConWire Jacobs Federal Partnerships and Executive Moves Senior Vice President Tim Byers US Air Force