Jacqueline Lampert,
Head of Marketing,
Nokia Federal
Jacqueline Lampert, Head of Marketing at Nokia Federal
Jacqueline Lampert, a Potomac Officers Club member, serves as the head of marketing at Nokia's federal business unit. Nokia Federal offers secure, intelligent and integrated mission-critical government networks and services using its 5G, private wireless, IP wide area networks, industrial internet of things and machine learning analytics solutions. Lampert's responsibilities include shaping and overseeing the division's marketing strategy. She joined Nokia in January after a four-year career at Avantus Federal, formerly known as E3/Sentinel, where she served as marketing and communications lead, according to her LinkedIn profile.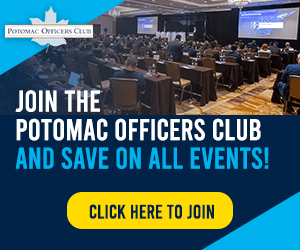 Lampert played a key role in rebranding E3/Sentinel as Avantus Federal in the fall of 2020. The effort included the adoption of a new website and mission statement to highlight the company's growth, capabilities and commitment to employees and clients.
Lampert also established the company's internal communications team, led external and internal merger and acquisition marketing and communications efforts, and developed strategies to quickly deliver content to Avantus Federal's geographically dispersed employee population.
Prior to Avantus Federal, Lampert worked as a senior analyst and communications specialist at management consulting firm JPI. Her responsibilities included working with the Department of Homeland Security's senior leadership to develop communications material used to brief Congress and other high-level senior officials, managing the development and execution of brand standards across three DHS programs and producing internal training videos.
She was also a graphic designer at PenFed Credit Union and a social engagement manager at the Washington Business Journal.
Lampert holds a bachelor's degree in journalism from the University of Missouri and a master's degree in communications from Syracuse University.
Category: Executive Profiles
Tags: Avantus Federal communication executives Executive Profiles GovCon Wire Jacqueline Lampert LinkedIn marketing head Nokia Federal