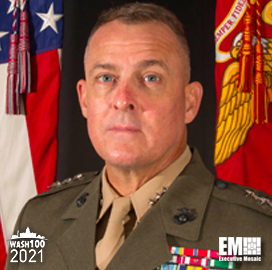 Michael Groen
Director
JAIC
JAIC Director: Slow, Incremental AI Deployment Key to Top-Quality Solutions
Lt. Gen. Michael Groen, director of the Joint Artificial Intelligence Center and a former Potomac Officers Club event speaker, said AI deployment across the military should be done slowly and incrementally to ensure that products can be used across combatant commands. The goal is to ensure that AI products are of top quality and can be trusted by commanders.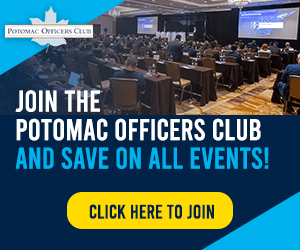 Speaking at the Billington Cybersecurity Summit, the 2021 Wash100 winner said JAIC wants to build a set of solutions that would address the common challenges that plague the whole military sector, noting that combatant commands are faced with similar problems. He added that the agency plans to build an applications library where officials can source algorithms for specific use cases, FedScoop reported.
JAIC plans to use the Joint Common Foundation to set up its anticipated apps library. The Joint Common Foundation is a technology development stack that is developed by the agency and its partner contractors. It serves as the central repository for code, data and products.
Regarding AI deployment, the Department of Defense launched the AI and Data Acceleration Initiative to provide insights to combatant commands. AI and data experts provide military leaders with expertise in the subject matter and help leaders identify areas where the emerging technology could help.
Groen pointed out that as the JAIC builds its AI tools and capabilities, it will continue to employ ethical practices to ensure that the emerging technology is used responsibly.
Responsible use of AI is a legacy promoted by Alka Patel, who recently announced her departure from JAIC as the chief of AI ethics. The organization is currently looking for a new AI ethics leader.
Category: Speaker News
Tags: artificial intelligence Department of Defense FedScoop Joint Artificial Intelligence Center Joint Common Foundation Michael Groen Speaker News