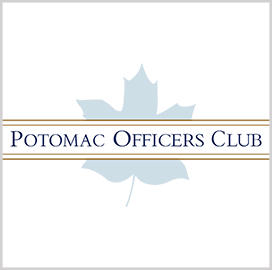 Artificial intelligence
JAIC, DIU Jointly Advance AI-Powered Pathology, Health Data Management
The Department of Defense's Joint Artificial Intelligence Center and Defense Innovation Unit have partnered to use AI algorithms to create new medical diagnostic techniques and improve health data management.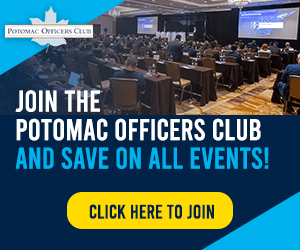 As part of a project called Predictive Health, JAIC and DIU developed an augmented reality microscope that detects cancer cell types through cloud-based digital images. 
"This is not an abstract thing. What we are doing with these augmented reality microscopes is delivering AI capability at the point of care," said Hassan Tetteh, warfighter health mission chief at JAIC. 
Tetteh said Predictive Health has found a way to build computer vision into devices designed to identify abnormal cancer cells before pathologist intervention.
According to JAIC, the AI capability in the microscopes is critical for prioritizing cases, optimizing workflow and shortening the time from diagnosis to treatment.
In addition to Predictive Health, JAIC's Warfighter Health Mission Initiative and DIU are also jointly developing an application programming interface that uses AI algorithms and digital data cards to improve the management of historical medical data. 
The partners expect the effort to eventually support the large amount of historical data held within the DoD. For instance, the Joint Pathology Center under the Defense Health Agency houses over 55M pathology slides.
While JAIC and DIU are currently only working to house data, they are expected to eventually transition the project to the JAIC Joint Common Foundation AI development platform.
"Had all these efforts remained siloed we would not be at this pivotal inflection point where we are bringing the best of DoD and the best of commercial industry together to partner over a truly shared value: saving lives," said Niels Olson, DIU's chief medical officer.
Category: Partnerships and Executive Moves
Tags: AI algorithm API application programming interface artificial intelligence augmented reality cancer cloud Defense Health Agency Defense Innovation Unit Department of Defense DHA DIU DoD Hassan Tetteh JAIC Joint Artificial Intelligence Center Joint Common Foundation Joint Pathology Center medical data microscope Niels Olson Partnerships and Executive Moves Predictive Health Warfighter Health Mission Initiative