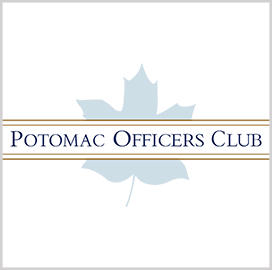 Nand Mulchandani
Acting Director
JAIC
JAIC Head Says DoD Explores Ways to Counter Adversarial AI
Nand Mulchandani, acting director at the Department of Defense Joint Artificial Intelligence Center and a past Potomac Officers Club event speaker, said the center is working on measures on how to counter artificial intelligence-driven cyberattacks.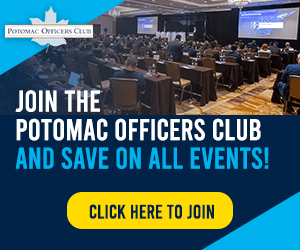 During the Emerging Technology Forum 2020 at the ACT-IAC virtual event held on Nov. 5, he said the center is looking into ways of combatting cybersecurity threats through data and model-sharing to protect sensitive information, according to Fedscoop. 
He said JAIC is currently deploying 32 AI products, such as predictive maintenance operations, cybersecurity and warfighter health across the Pentagon. The systems, he added, are the most vital intellectual property that requires securing and protection. 
"We think that AI explainability, AI security, AI ethics, and AI testing are all tightly connected and have very tight collaboration between the various groups that are tackling these areas," he said. 
Aside from DoD, the Department of Energy is another agency that prioritizes security against adversarial AI. 
A majority of DoE's strategy is public-private partnerships dealing with hostile AI by securing datasets and building data provenance. Similar to JAIC, the agency also sees ethical AI principles as being interrelated. 
Cheryl Ingstad, director for DOE's Artificial Intelligence and Technology Office, raised the possibility of a tool that analyzes AI algorithms for bias, which enforces ethical principles while maintaining cyber hygiene.
"Adversarial AI is an area where we need to do a lot of innovation around it and create new principles and new processes and methodologies to address it," she said. 
Ingstad earlier said the agency prepared an AI plan that covers every unit of the department. She also plans to lead an AI working team for distributing best practices and providing dashboards that instruct changes throughout the agencies. 
She noted that a major part of the agency's strategy includes cooperation between internal offices and external agencies, companies, educational institutions and first responders.
Category: Speaker News
Tags: adversarial AI AI algorithms AI ethics AI explainability AI security Cheryl Ingstad Department of Defense FedScoop JAIC Joint Artificial Intelligence Center Nand Mulchandani Pentagon Speaker News