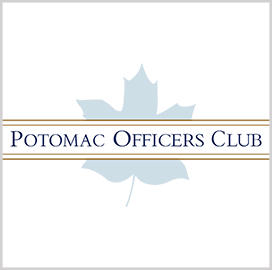 Nand Mulchandani,
Chief Technology Officer,
JAIC
JAIC Official Shares Tech Adoption Initiatives, Organizational Challenges
Nand Mulchandani, chief technology officer of the Joint Artificial Intelligence Center, shared some of the JAIC's tech adoption initiatives and organizational challenges during his appearance on a radio program hosted by Federal News Network.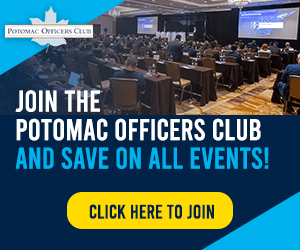 Mulchandani, a past Potomac Officers Club event speaker, highlighted Project Salus, a JAIC effort aimed at integrating data from the supply chain to better inform the military's response to the pandemic, Federal News Network reported Monday.
The data-crunching initiative, powered by machine learning, allowed commanders to predict shortfalls in food and medical supplies.
Leaders at the U.S. Northern Command and the National Guard Bureau benefited from the project as they were able to obtain a common operational picture/situational awareness of the supply chain.
Despite not being intended for warfighting applications, Project Salus provided a roadmap for continued work on the military's Joint All-Domain Command and Control concept.
Mulchandani also talked about the workforce challenges at JAIC, whose main task is to integrate new technology for use by the military.
According to the official, one of the biggest challenges faced by the Department of Defense, which JAIC operates in, is the churn rate of tech talent. In Mulchandani's opinion, the DOD has already hollowed out its talent.
Another problem for the department is the cost structure.
"We need to be able to acquire and run the best of technology. Unfortunately our cost structure runs differently than internet scaled companies like Google run," Mulchandani said.
Category: Speaker News
Tags: Federal News Network JAIC Joint Artificial Intelligence Center Nand Mulchandani Project Salus Speaker News