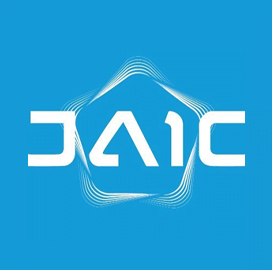 JAIC Posts RFI for Better Predictive Aircraft Maintenance Using AI
The Department of Defense's Joint Artificial Intelligence Center has issued a request for information on how the agency can use AI to predict when its aircraft need maintenance and repairs.
In a SAM .gov post, JAIC said it encountered challenges in a pathfinder project that uses artificial intelligence to help maintain H-60 helicopters and their T700 engines, Nextgov reported.
"The partner will train models on this data to predict common engine issues, work with JAIC Test and Evaluation, assist with creating automated near real-time data inputs, provide methods for field units to access the model, supply model output to those units, provide methods for improving trust in the model and develop interfaces in an agile manner with end-users to ensure a positive user experience," the RFI read.
JAIC said it needs help with data collection, curation and connection to produce holistic and historical data on each H-60 aircraft in the Army, Navy and Air Force. The project's scope includes planes, helicopters and unmanned aerial vehicles.
The contractor will develop and train AI models on data with the aim of identifying what conditions most likely necessitate maintenance actions after a certain number of flight hours. 
The agency is also asking for assistance in establishing near real-time and automated transmittal and connection of current holistic data. The contractor will also provide a visual representation of model output that is compatible with existing reporting tools and dashboards.  
JAIC, the military's AI Center of Excellence, serves as an agency that explores how AI can be used to support the Pentagon's missions.  
Category: Future Trends
Tags: artificial intelligence Department of Defense Future Trends H-60 helicopter JAIC Joint Artificial Intelligence Center Nextgov Predictive Maintenance real-time data T700 engine