JAIC Seeks Testing Tools Capable of Assessing AI Tech
The Joint Artificial Intelligence Center within the Department of Defense has issued a request for information in search of tech testing tools that can assess the limits of the department's full spectrum of emerging AI technologies.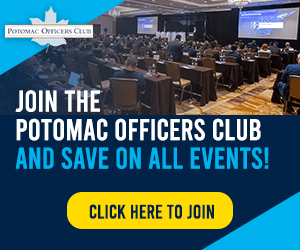 Jane Pinelis, chief of test, evaluation and assessment at the JAIC, said in a statement that the RFI was issued to help the department adapt to the changes to the process, metrics, data and skills involved in the production of mission-critical system capability testing. Pinelis explained that T&E will provide the acquisition community and warfighters knowledge on system capabilities and limitations, Nextgov reported Thursday.
As specified in the RFI, the JAIC wants tech testing tools that focus on autonomous systems and speech-enabled products and services for DoD applications and systems. The JAIC is also interested in tools like humans augmented by machines, including human-machine interfaces, as well as natural language processing-enabled products and services. The RFI also covers tools for image analysis, testing deep learning-based visual search and image classifier.
Pinelis said the JAIC's T&E team will conduct system assessments under operational conditions and against realistic threats to ensure the systems' operational capability and to inform military acquisition decision-makers of the risks associated with operating the systems.
In addition to tech testing tools, the JAIC is also looking to gain feedback regarding evaluation services in five mission areas, namely dataset curation, test harness development, model output analysis, test reporting and testing services.
Interested sources have until May 10 to submit their responses to the RFI.
Category: Popular Voices
Tags: artificial intelligence deep learning emerging technology JAIC Jane Pinelis Joint Artificial Intelligence Center machine learning Nextgov Pentagon Popular Voices