Jack Shanahan
JAIC Turns to Air Force's Cloud One Environment to Fulfill AI Work
The Joint Artificial Intelligence Center has resorted to adopting the Air Force's Cloud One environment for its AI work, indefinitely, as legal proceedings relative to the Joint Enterprise Defense Infrastructure continues to drag on.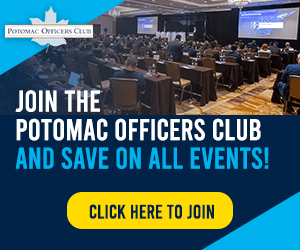 Talking about the agency's decision to move forward with plan B, JAIC Director Lt. Gen. Jack Shanahan explained that the U.S. is in a time crunch against China in the artificial intelligence sphere, considering the next five years would decide who emerges on top of the global AI race. 
The 2020 Wash100 winner told the participants of an AFCEA-hosted webinar that the JAIC intends to leverage a specific component of the Cloud One environment—the Air Force's Platform One, a DevSecOps enterprise for the Department of Defense, which functions as a managed service, the Federal News Network reported Tuesday. 
Platform One uses Microsoft and Amazon's existing pool of approved cloud offerings to facilitate the development of new software factories. In addition, it helps instantiate DevSecOps continuous integration/continuous delivery pipelines/software factories within days at various classification levels, according to an Air Force website.
While Shanahan admitted that the absence of JEDI has slowed down the JAIC's AI work, he noted that the Cloud One environment is looking "very promising." Prior to adopting the Air Force platform, Shanahan said the JAIC had to do a lot of background work to ensure that Cloud One could back the agency's DevSecOps, tools, plans and platforms.
The JAIC director refused to comment regarding the ongoing legal battle between Microsoft and Amazon Web Services, as his priority is mainly getting access to an enterprise-class solution. 
"If we want elastic compute, if we want to make worldwide updates to all these algorithms in the space of minutes, not in the space of months while we're running around with gold discs, we've got to have an enterprise-class solution," Shanahan said.
Most recently, AWS directed a bid protest against the Department of Defense to clear out  "ambiguous aspects" of the amended JEDI solicitation. According to an AWS spokesperson, the protest was meant to "ensure a common understanding of the DoD's requirements and eliminate ambiguity that could impact a fair evaluation
Category: Popular Voices
Tags: cloud Cloud One DevSecOps Federal News Network Jack Shanahan JAIC Joint Artificial Intelligence Center Popular Voices U.S. Air Force