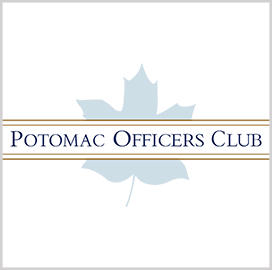 James Geurts
Acquisition chief
Air Force
James Geurts: Navy, Air Force Are Exploring NGAD Collaboration Points
The Navy and the Air Force are seeking areas where they can collaborate in the development of the sixth generation of fighter aircraft, according to the Navy's acquisition chief.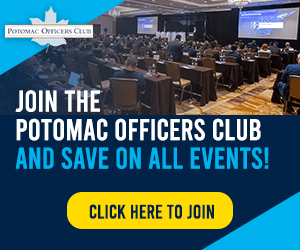 James Geurts, the Navy's assistant secretary for research, development and acquisition and a past Potomac Officers Club event speaker, said the two services are working to avoid a scenario where collaboration would make the development more difficult, USNI News reported Thursday.
"There are certain areas . . . that will have unique requirements and needs and then there'll be other areas where maybe [there are] some more common parts to it. But there's good dialogue to find that sweet spot of collaboration, but not create such jointness that it becomes too complex to execute efficiently," he told reporters.
In May, the Navy established a Next Generation Air Dominance office out of the Naval Air Systems Command. The service also reached out to industry to replace the F/A-18E/F Super Hornet and the electronic attack EA-18G Growler. 
According to Geurts, one of the program office's goals is to help the Navy craft its NGAD acquisition plan and develop more detailed acquisition strategies. 
Geurts said the Navy is open to pursuing all NGAD options, including carriers and land-based drones.
"We're open to looking at all concepts going forward that would allow us to gain a competitive advantage, so that may or may not include something like a Loyal Wingman kind of concept," he said.
Meanwhile, the Air Force requested over $1B in research and development funding from Congress to pursue its own NGAD program. 
The service argued in its budget documents that NGAD matures technology and reduces risks through prototyping and demonstration efforts.
 
Category: Speaker News
Tags: acquisition aircraft carrier Australian Air Force budget EA-18G Growler F/A-18E/F Super Hornet James Geurts land-based drone Loyal Wingman Next Generation Air Dominance NGAD Speaker News U.S. Air Force U.S. Navy USNI News Wash100