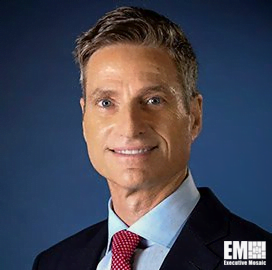 James Taiclet
Chairman, CEO, President
Lockheed Martin
James Taiclet, Chairman, CEO and President of Lockheed Martin
James Taiclet serves as the chairman, chief executive officer and president of Lockheed Martin.
Taiclet, a 2021 Wash100 winner, assumed the role of board chairman in March, nine months after he became president and CEO. He has been part of the company's board of directors since January 2018, according to his company profile.
His LinkedIn profile shows that he previously spent 18 years working for American Tower, a telecommunications company headquartered in Boston, Massachusetts. He held leadership positions in the company such as chairman, president, CEO and chief operating officer.
Under his leadership, the company branched out from merely being a U.S. business to a global player in the telecommunications industry, with its market capitalization growing from $2 billion to over $100 billion.
He also had a two-year term as president of Honeywell Aerospace Services and a three-year tenure as vice president of engine services at Pratt & Whitney, where he was in charge of military and commercial jet engine overhaul and repair.
Earlier in his career, he was a telecommunications and aerospace consultant for McKinsey & Company.
He had also had a career in the Air Force, where he served as aircraft commander, instructor pilot and unit chief.
Taiclet completed his degrees in engineering and international relations from the Air Force Academy and a master's degree in public affairs from Princeton University.
Category: Executive Profiles
Tags: American Tower board of directors defense Executive Profiles James Taiclet Lockheed Martin Pratt & Whitney U.S. Air Force