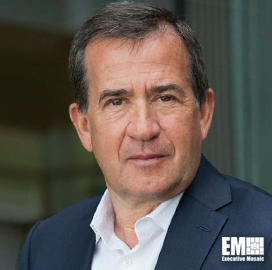 Jean-Pierre Brulard
EVP of Worldwide Sales
VMware
Jean-Pierre Brulard, EVP of Worldwide Sales at VMware
Jean-Pierre Brulard is the executive vice president of worldwide sales at VMware, a software company based in Palo Alto, California.
As EVP, Brulard is responsible for the go-to-market organization, including sales, field operations, global channels and partnerships, according to his company profile.
He has been with VMware for more than 10 years.
From 2015 to 2020, he served as the senior VP and general manager of the company's Europe Middle East and Africa business, leading strategic planning, business operations and go-to-market strategy development and execution. Brulard played a key role in transforming the EMEA go-to-market from channel-only to a multi-solution and enterprise-centric model.
His LinkedIn profile shows that he started his career in VMware in 2009 as the VP for the south EMEA business.
Brulard previously worked at Business Objects. During his six-year stint with the company, he served as general manager for France and SVP and GM for the EMEA region. He also supervised Business Objects' sale to SAP, which was completed in 2008.
Before that, he briefly served as VP of Intershop Communications' southern Europe business and managing director at Informix.
Earlier in his career, he held sales and business development positions at Unisys, Sun Microsystems, Thales and Ingres.
Brulard holds a master's degree in business studies from the Normandy Business School in France.
Category: Executive Profiles
Tags: business transformation Executive Profiles high-performance computing Jean-Pierre Brulard LinkedIn VMware