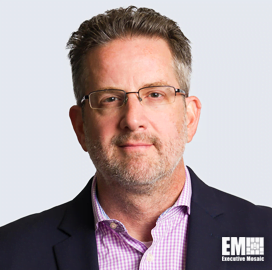 Jeff Miller
Vice President of Capture
AbleVets
Jeff Miller, Vice President of Capture at AbleVets
Jeff Miller serves as the vice president of capture at AbleVets, a Cerner company that specializes in health information technology engineering and consulting.
AbleVets is a certified service-disabled veteran-owned small business. The company said it provides cybersecurity, agile engineering, data and analytics and technology enablement services to federal and commercial customers.
As vice president, Miller is responsible for capture management and sales operations, including bid strategies, pricing, teaming and proposal and pipeline management, AbleVets said.
Miller also oversees the Veterans Benefits Administration and Veteran Experience Office portfolios within the company's account for the Department of Veterans Affairs. Under these portfolios, he provides executive leadership over the VBA Enterprise Data Warehouse program and the VEO Contract Center Modernization Operations contract.
AbleVets said Miller also leads certain portions of the company's Veterans Health Administration account, including the Joint Legacy Viewer and Community Viewer Agile Development Contract and the Caregiver Tool Development and Sustainment Contract.
Before he joined AbleVets in August 2016, Miller held senior leadership roles in Accenture Federal Services and Booz Allen Hamilton. He served VA and Department of Defense customers in the said roles.
As a principal at Booz Allen's defense market leadership team, he led the company's account for the DOD chief information officer.
At AFS, Miller provided leadership in capture, business development, account management and project delivery in projects with VA and the DOD.
Category: Executive Profiles
Tags: AbleVets Accenture Federal Services Booz Allen Hamilton Cerner Department of Veterans Affairs Executive Profiles health IT information technology IT Jeff Miller SDVOSB Veterans Benefits Administration Veterans Experience Office vice president