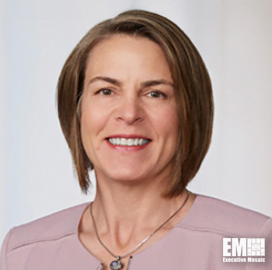 Jen Felch
CDO, CIO
Dell Technologies
Jen Felch, Chief Digital Officer and Chief Information Officer at Dell
Jen Felch is a long-time executive at Dell Technologies, currently serving as the company's chief digital officer.
As CDO, Felch is responsible for Dell Digital, the company's information technology organization. She leads efforts to promote the use of digital technologies across Dell and business transformation initiatives for the benefit of the company's customers around the world.
She is double-hatted as the chief information officer of Dell, according to her LinkedIn profile.
Having been with the company for more than 16 years, Felch has been assigned to various leadership roles.
She assumed her current position after serving as senior vice president for IT order management and finance for over four years.
Before that, she was the company's VP for enterprise services. The role put her in charge of streamlining processes for order management, billing, customer and product master data.
She also had a stint as an executive director, during which time she was tasked with managing programs around master data management, business architecture, and end-to-end order experience / on-time delivery.
Outside of Dell, she worked for Boeing as the senior director of HR systems and director of IT operations. Earlier in her career, she was a managing director at Reactivity, an eXtensible Markup Language gateway provider, which now operates as part of Cisco.
Felch graduated from the Massachusetts Institute of Technology with a bachelor's degree and a master's degree in mechanical engineering. She also holds a master's degree in computer science and management from MIT.
Category: Executive Profiles
Tags: Boeing chief digital officer CIO Dell Technologies Executive Profiles Jen Felch Reactivity