Jennifer Felix Moves Up as ASRC Federal's President, CEO
ASRC Federal has promoted Jennifer Felix as its new president and chief executive officer, having previously served as the company's executive vice president and chief operating officer.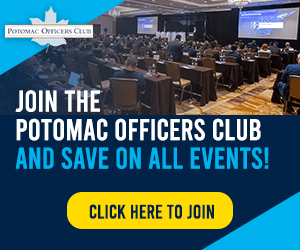 Felix is a 25-year industry veteran with experience in finance, business operations and organizational change management, mergers and acquisition due diligence, integration and strategy. She expressed commitment to her new role and acknowledged that her appointment comes at a time when the world faces a significant challenge, ASRC Federal said.
As president and CEO, Felix will be responsible for ASRC Federal's family of companies, which provides services to the federal government and employees within the U.S. and abroad. Felix will also be in charge of the company's financial performance, vision and strategy, as well as the overall execution of the organization.
Upon joining ASRC Federal in 2019, Felix led the company's day-to-day business operations, which put her at the forefront of customer delivery execution. Her previous role also required her to lead an enterprise-wide business strategy and market review to align ASRC Federal's business strategy to growth opportunities in the market.
Prior to her appointment at ASRC Federal, Felix demonstrated her capabilities in building growth-oriented organizations while serving companies including SAIC, Vencore, General Dynamics and American Management Systems. In 2018, the executive was recognized as Northern Virginia Technology Council's Private Company Chief Financial Officer of the Year.
Felix earned her bachelor's degree in accounting from the University of Maryland, College Park, and went on to become a certified public accountant. She currently serves on the March of Dimes Greater Washington Chapter Board of Directors.
Category: Partnerships and Executive Moves
Tags: American Management Systems ASRC Federal Chief Executive Officer General Dynamics Jennifer Felix Partnerships and Executive Moves President SAIC Vencore