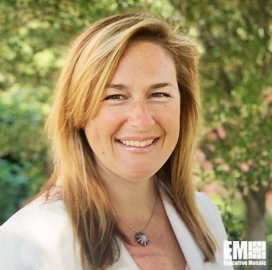 Jennifer Keating
Director
Cisco
Jennifer Keating, Director for Public Sector Partner Organization at Cisco
Jennifer Keating, as Cisco's director for public sector partner organization, is responsible for driving sales strategy and execution for state, local and education partners and for growing the company's federal business.
One of her primary roles is to help the U.S. public sector partners find ways to gain a competitive advantage over their competitors, according to her LinkedIn profile. 
Before joining the company in March 2020, Keating served as district sales manager for civilian at Palo Alto Networks. 
From September 2019 to February 2020, she oversaw half of the company's civilian business, including the State Department, the Department of Transportation and the Department of Health and Human Services. She also supported $30M in annual revenue and expanded her unit's operations.
Previously, Keating was senior director for government and education channels at SolarWinds, leading the growth in the federal, SLED and FSI channels, as well as managing and developing an eco-system of service delivery partners. She also collaborated with the sales team to assist in business growth via partner development.
From October 2015 to May 2019, she served for over a year as vice president for sales at Copper River Information Technology and for two-and-a-half years as president at Copper River Technologies. 
Keating spent almost 13 years at CDW as director for several units. Her most recent role was director for area sales, responsible for more than $400M in annual revenue and for medium-large commercial customers in the mid-Atlantic area.
In the said role, she also developed, motivated and educated sales staff to increase sales revenue and operating income while promoting teamwork across all segments of the organization. 
Keating also took on the roles of business development executive for Cisco at GTSI and product manager at Comstor and at Decision Support Systems.
She earned her bachelor's degree in English from Radford University
Category: Executive Profiles
Tags: Cisco engineering Executive Profiles Jennifer Keating LinkedIn marketing SLED technology