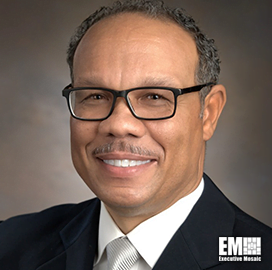 Jerome Thomas,
GM and Director,
HII Mission Technologies
Jerome Thomas, General Manager and Director of Programs at HII Mission Technologies
Jerome Thomas is the general manager and director of programs for nuclear and environmental services at HII's Mission Technologies unit. A member of the Potomac Officers Club, he oversees the company's services for Savannah River Nuclear Solutions, including construction, infrastructure, security and technology development.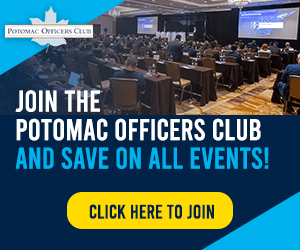 He previously served as interim director of project controls under an environmental cleanup contract with N3B Los Alamos, responsible for project and workforce management, according to his LinkedIn profile.
Before joining Mission Technologies, Thomas was part of HII's Newport News Shipbuilding division, where he most recently was program superintendent for the in-service aircraft carrier program for the nuclear-powered USS George Washington. Earlier in his time with the company, he served as the nuclear construction superintendent for the same program and as a construction and production director.
From 2001 to 2012, Thomas worked at Northrop Grumman in a variety of leadership roles. He was the program director for the company's aircraft carrier overhaul program, heading the establishment of a ship inactivation product line. He also spent time at Northrop as a senior program manager and topside construction superintendent.
Earlier in his career, he held different program leadership positions at Newport News Shipbuilding, including for submarine and aircraft carrier construction.
Thomas is a graduate of the Wharton School's general management program. He also earned an executive master of professional studies degree in portfolio and program management from Georgetown University, a Master of Business Administration degree from the Florida Institute of Technology and a bachelor of business administration in technology management from Saint Leo University.
Category: Executive Profiles
Tags: Director Executive Profiles general manager HII Mission Technologies Jerome Thomas LinkedIn