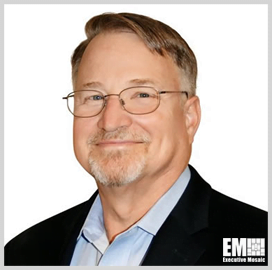 Jerry Tussing
Jerry Tussing Moves Up as President, COO of USfalcon
USfalcon, an aerospace and defense company headquartered in North Carolina, has named its five-year executive Jerry Tussing as its new president and chief operating officer.
Tussing will transition into his new role after serving as executive vice president and COO of the company since September 2014. The newly appointed leader brings over three decades of experience in Department of Defense program management, information technology management and command and control, to his new role, USfalcon said.
Pete von Jess, founder and chairman of USfalcon, acknowledged that Tussing's proven leadership capabilities and operational and technical experience will be critical as the company expands its footprint as a technical solutions provider.
Tussing's leadership capabilities are also backed by more than 20 years of experience in managing full life cycle systems development multi-task contracts.
Before taking on executive roles at USfalcon, Tussing worked under General Dynamics Information Technology's National and Homeland Security Division as senior vice president for operations. The said role put him in charge of the division's business operations and performance management.
His decades-long experience also stems from his time working with IT company Anteon prior to its acquisition by GDIT. While at Anteon, Tussing held a number of positions, such as division manager, vice president for defense programs and systems, vice president and general manager of Army simulation, training and instrumentation solutions sector.
Tussing began his career in the private sector after retiring from the Army, where he served as a field artillery officer and a battalion operations officer, managed information systems and short courses for the DoD Computer Institute and taught graduate-level courses at the Information Resources Management College within the National Defense University.
Category: Partnerships and Executive Moves
Tags: Anteon Chief Operating Officer Department of Defense General Dynamics Information Technology Jerry Tussing Partnerships and Executive Moves Pete von Jess President U.S. Army USfalcon Zannie Smith