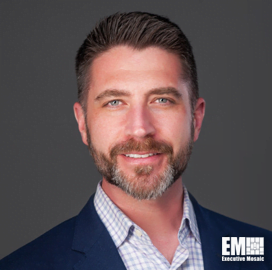 Jim Gwiazda
Assistant Vice President
AT&T
Jim Gwiazda, Assistant VP for the East Region at AT&T
Jim Gwiazda serves as assistant vice president for AT&T's operations in the East region.
As assistant VP, Gwiazda is responsible for ensuring that the telecommunications company provides value to organizations within the public sector.
Gwiazda has been leading AT&T's Eastern operations since August 2020 and is based in Washington, D.C., according to his LinkedIn profile.
Prior to his current role, he oversaw the West region, providing operational and strategic sales leadership.
Gwiazda has been with the company since 2000. During his first seven years at AT&T, he progressed through various positions with increasing responsibility, including as mobility service manager, supervising multiple accounts.
His previous roles at the company also included group sales manager and director of AT&T's federal civilian practice.
He worked as federal civilian director for five years and led the business' double-digit growth. After that, he was promoted to the role of assistant VP for the federal civilian segment, leading a team responsible for mobile, network and professional service engagements for federal public sector accounts.
The operations expert joined the Dallas, Texas-headquartered telecommunications company after a 12-year career within the U.S. Army Reserve.
His military service included overseas deployment to Guatemala, Kuwait and Iraq, supporting various military operations.
Gwiazda is a graduate of Northeastern University with a bachelor's degree in business administration and management. He also holds a master's degree in business administration from George Washington University.
Category: Executive Profiles
Tags: AT&T East region Executive Profiles federal civilian federal telecom contractors Jim Gwiazda LinkedIn operationalleadership public sector strategic sales telecommunications US Army Reserve