Jim Pietrocini
VP for Business Development
Centauri
Jim Pietrocini, VP for Business Development at Centauri
Jim Pietrocini serves as the vice president for business development at Centauri, a cybersecurity and emerging technology services company headquartered in Chantilly, Virginia.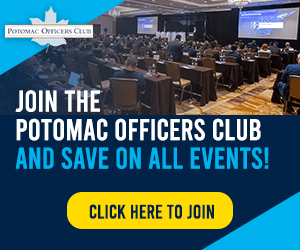 His current role, which he took on in November 2019, puts him in charge of the organization's space and missile defense businesses. His group is tasked to deliver engineering, space and missile systems and information security services to government clientele, the company said. 
Dennis Kelly, Centauri's president and CEO, said that Pietrocini's extensive track record is expected to support the company's expansion in the space and missile defense segment. The top executive added that Pietrocini's mission is to drive growth in development, security and operations services. 
Pietrocini reports to Senior Vice President Patricia Nunn, who described him as an industry veteran with the in-depth experience needed for the business development team to grow. 
Pietrocini has around 30 years of experience in the IT industry. He is a former director of Elastic, a California-based search company specializing in offering software as a service. His responsibilities included providing data to users in the Department of Defense to help them achieve their goals and requirements. 
Prior to Elastic, he took positions in sales and business development areas at the following companies: Silicon Valley-based software company Athena Systems as a regional sales manager; Northrop Grumman as a general manager; open source software company TriTeal as a director of programs; IBM as a senior solutions specialist; IT company Jacobs as a vice president for cybersecurity; SAP as a senior industry advisor and mobile cloud technology provider Salesforce as a senior strategic account executive.
Pietrocini is the founder, president and CEO of the R.L. Phillips Group, a professional services company engaged in IT and cybersecurity, which he sold to Jacobs nine years later. 
He attended the United States Naval Academy, where he earned a bachelor's degree in mathematics.
Category: Executive Profiles
Tags: Athena Systems business development Centauri Dennis Kelly Elastic Executive Profiles IBM Jacobs Jim Pietrocini Northrop Grumman Patricia Nunn R.L. Phillips Group Salesforce SAP TriTeal United States Naval Academy