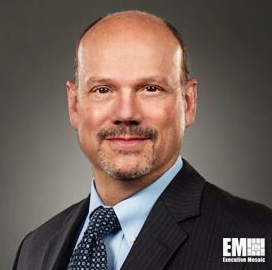 Joel Duling
Group President
BWX Technologies
Joel Duling, Nuclear Operations Group President at BWX Technologies
Joel Duling serves as the president of BWX Technologies' nuclear operations group, which provides nuclear components and services.
The business unit is involved in the manufacture of nuclear reactor components for Navy submarines and aircraft carriers and other nuclear and non-nuclear research and development component production, BWXT said.
According to the company, Duling has more than 30 years of management experience in high-hazard nuclear operations, defense manufacturing, facility infrastructure operations, environmental compliance and remediation and demolition activities.
He previously served as the president of the nuclear operations group's fuel services unit, which manufactures nuclear fuel and downblends high enriched uranium for national security purposes.
Before he joined BWXT in August 2013, Duling served as vice president of production at Y-12, a national security company that supports the Department of Defense.
He oversaw operations and nuclear storage facilities at the Y-12 national security complex, including nuclear weapons secondary dismantlement, uranium production, strategic material management and assembly and certification operations, according to his LinkedIn profile.
His other past roles include site manager at Idaho National Laboratory, senior project manager at Science Applications International Corporation, program manager at Fluor and division manager at Lockheed Martin.
Duling earned a bachelor's degree in biophysical systems and chemistry from Northern Michigan University and a graduate certificate in applied nuclear energy from Idaho State University.
Category: Executive Profiles
Tags: BWX Technologies BWXT Executive Profiles Fluor Idaho National Laboratory Idaho State University Joel Duling LinkedIn Lockheed Martin national security Navy Northern Michigan University nuclear operations group SAIC Y-12