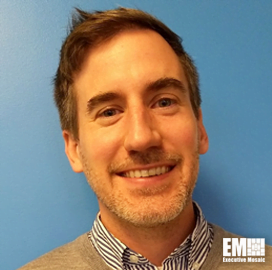 John Carr
Director
Everlaw
John Carr, Director of Federal Programs at Everlaw
John Carr is the director of federal programs at Everlaw, a cloud-based litigation platform provider headquartered in Oakland, California.
In his role, Carr manages contractual obligations and works to enhance the company's e-discovery software-as-a-service platform by exploring customers' user desirability.
He joined Everlaw after serving as the vice president of operational programs at AITHERAS, according to his LinkedIn profile. During his stint with the information technology consulting firm, Carr helped establish an innovation engineering business unit that provided tools, technologies and services for clients at the Department of Justice.
Before that, he spent a little over four years at eMentum, where he held management positions and served as a DOJ consultant. His duties included supporting the DOJ's Automated Litigation Support Services Program by helping develop enterprise wide solutions that address mission needs in the areas of cloud, litigation support, data analytics and information sharing.
Carr also worked as a senior associate at Dixon Hughes Goodman, a professional services firm specializing in assurance, tax and advisory services. In his brief stay with the firm, he supported Fannie Mae's Program Administration of the Home Affordable Modification Program.
Earlier in his career, he was a program analyst at General Dynamics Information Technology. Working under GDIT's PM solutions division, he provided project management and analysis services to the Coast Guard's Office of Strategic Change Management.
The executive graduated with a bachelor's degree in history and geology from George Mason University.
Category: Executive Profiles
Tags: e-discovery software providers Everlaw Executive Profiles John Carr LinkedIn