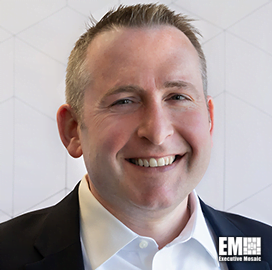 John Heneghan
SVP
ECS
John Heneghan, SVP for Enterprise Solutions at ECS
John Heneghan, the senior vice president for enterprise solutions at ECS since September 2017, oversees the delivery of enterprise solutions for the unit's federal civilian and defense agency clients.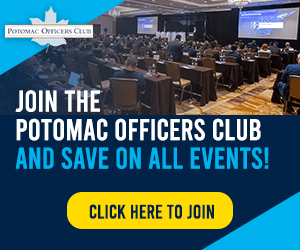 The markets include the U.S. Army; the U.S. Postal Service; the Defense Information Systems Agency; the Internal Revenue Service, the departments of Labor, Homeland Security and Health and Human Services; and the FBI, according to his Linkedin profile. 
Heneghan handles one of the ECS' biggest groups with close to 1,400 employees, making sure that the workforce is aligned, knowledgeable and capable to serve the customers' requirements and help address their challenges. 
He is also in charge of helping government agencies in their IT modernization by providing the latest technologies and data analytics to reduce redundant processes and costs that stem from legacy systems.
Heneghan has over 17 years of experience in business strategy and corporate development, managed services, business processes operations, program management, emerging technology and digital transformation and IT product development. 
Before joining ECS, he became vice president in August 2011 at CGI Federal, where he was responsible for leading DHS, U.S. Coast Guard and Office of Personnel Management programs. 
During his six-year stint, he managed to grow the company's DHS sector by over 25 percent year-on-year. He also broadened the portfolio to include cloud and managed services, software development, cybersecurity solutions and citizen services. During the said period, he helped the company land the DHS's Continuous Diagnostics and Mitigation contract and the CDM credentialing task order. 
Heneghan previously served as an executive vice president at SPS Consulting, where he directed the public sector, non-profit and commercial services operations of almost 20 contracts from 17 customers, including DHS, NASA, the Department of Justice, Montgomery County in Maryland and the Smithsonian Institution.
Earlier, he worked at Stanley Associates, which is now a part of CGI Federal, serving as director for corporate development for nine years, heading the business development operations and securing vital government contracts.
A former systems engineer at The Washington Post, Heneghan earned his bachelor's degree in speech and English education from the University of Maryland.
Category: Executive Profiles
Tags: CGI Federal Department of Homeland Security ECS enterprise IT Executive Profiles Health and Human Services IT Modernization John Heneghan LinkedIn SPS Consulting Stanley Associates University of Maryland