John Selman
VP
LMI
John Selman, VP for National Security Programs at LMI
John Selman has been LMI's vice president for national security programs for more than two years. Since being appointed to the role in 2018, he has sustained the unit's financial growth as a result of his extensive experience in project delivery, profit and loss and client relationship management.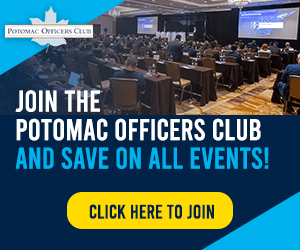 He collaborates with other LMI senior leaders to establish and execute enterprise-wide operations including business development, change and people management and finance, according to his Linkedin profile.
Selman focuses on leveraging management consulting expertise in economic analysis, advanced analytics, and program and project administration to reach public policy impacts. He also specializes in working with organizations tasked to carry out science, engineering and technology initiatives for national security.
His background in business impact and sustained growth led to his career promotion at three different companies. His achievements included doubling the size of the project portfolio to more than $100M from $50M in two years, receiving at least $1.5B worth of contracts over 12 years and building a network of over 30 federal agencies in the defense, intelligence and civil groups.
During Selman's tenure, LMI landed a potential five-year, $220M deal to deliver acquisition life cycle and engineering support services to the U.S. Border Patrol's program management office directorate. The company is tasked to offer support for the procurement, monitor, maintenance and implementation of systems to enhance border security operations.
In February 2020, he was appointed to the board of directors with a three-year term for the Homeland Security and Defense Business Council, a private organization aimed at establishing engagement between industry and government.
Prior to joining LMI, Selman served as a principal with Booz Allen Hamilton for eight years. He previously had a five-year stint at LMI as a program manager and research fellow and he also served as an environmental protection specialist with the Department of Energy in 1995.
Selman graduated from the University of Connecticut with a bachelor's degree in economics. He holds a master's degree in public affairs from the Maxwell School at Syracuse University and a master of science from Johns Hopkins University.
Category: Executive Profiles
Tags: Booz Allen Hamilton Department of Energy Department of Homeland Security Executive Profiles Intelligence Community John Selman Johns Hopkins University LMI national security Syracuse University University of Connecticut