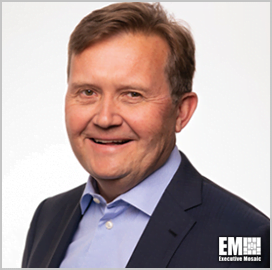 John Wasson
President and CEO
ICF
John Wasson, President and CEO at ICF
John Wasson is ICF's president and chief executive officer. The Virginia-based consulting services firm has experienced significant growth in the past 20 years that he has been with the company.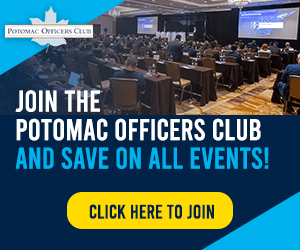 ICF, which had just one Washington, D.C., office in 1969, now employs more than 7,000 workers in over 70 offices worldwide. The organization has doubled in size every five years over the past 20 years, resulting in the expansion of its products and services portfolio, the company said.  
Wasson joined ICF in 1987 as an associate, involved in client work in such areas as energy, environment, transportation, public health and disaster recovery. He was named CEO in October 2019, succeeding Sudhakar Kesavan, who became executive chairman. 
Under his leadership, ICF announced in January 2020 that the company acquired the Incentive Technology Group for roughly $255M as part of efforts to broaden IT modernization support services to government agencies. ITG is an IT modernization and consulting firm that offers cloud-based platforms, enterprise architecture business process engineering services and other digital services to the public sector. 
Wasson said the transaction allows the company to see revenue synergies via the integration of its contract vehicles and business development platform with ITG's technology partnerships, platform experience and performance credentials.
In his first month as CEO, the company entered into a lease agreement for a 200K-square-foot headquarters building in Reston, Virginia. The glass-and-steel structure is the future global headquarters and is expected to be completed by late 2022. 
Wasson previously served for 16 years as chief operating officer, overseeing business development, acquisition integration, recruitment and client-facing team responsibilities. 
In 2018, during his COO tenure, the organization recorded $1.34B in overall revenue, posting a nine percent rise from a earlier year. In addition, 2018 contract awards rose 40 percent to $1.82B, while the total backlog amounted to $2.4B, including $1.1B in funded backlog.
Wasson is a board member of the Northern Virginia Technology Council and chair of the dean's executive committee at University of California Davis College of Engineering. He earned his master of science degree from the Massachusetts Institute of Technology and a bachelor's degree in chemical engineering from the University of California.
Category: Executive Profiles
Tags: CEO Chief Executive Officer consulting services Executive Profiles ICF John Wasson Massachusetts Institute of Technology MIT President University of California