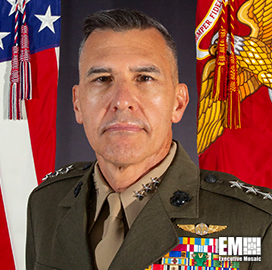 Dennis Crall
C4 Director
and CIO Joint Staff
Joint Staff Official: JADC2's First-Ever Comprehensive Strategy Almost Complete
Lt. Gen. Dennis Crall,  director for command, control, communications and computers on the Department of Defense's Joint Staff, said the comprehensive strategy for the Joint All-Domain Command and Control is almost 80 percent complete.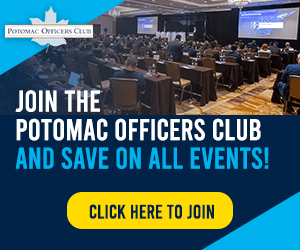 The plan is the Department of Defense's vision to connect all of the military's sensors and weapons systems together. The document is meant to inform contractors of the standards they will be required to use to develop defense systems, the Federal News Network reported Monday. 
During a virtual event hosted by AFCEA's Northern Virginia chapter held on Nov. 1, Crall said the strategy when issued will list between nine and 11 separate lines of effort, which are all meant to develop a common language for the multi-domain warfare systems and doctrines the military branches are planning. 
He added that the work was finished on a campaign plan that covers data standards, architecture, artificial intelligence, cloud computing and cross-domain solutions. 
"We've had a lot of effort, but no real guideposts or stripe on the road that we can follow a cardinal heading that we can get behind and bring some order to how this is progressing. We need to know where the winners and losers are in the journey to a better end state, and that's really what we're after," he said. 
Crall added that the strategy will build JADC2's objectives around three areas: gathering data from every network on the battlefield, collecting large amounts of data into manageable sets of information and sending relevant information to warfighters for decision-making. 
"These are things that we're searching for a little bit differently than in the past. We're not interested in vendor lock. We're looking at things that really are open, easy to see, easy to adjust, easy to manipulate, and truthfully work well with other things," he said.
Category: Popular Voices
Tags: AI cloud cross-domain solutions data decision-making Dennis Crall Department of Defense Federal News Network JADC2 Joint All-Domain Command and Control multi-domain warfare system Popular Voices Project Convergence Project Overmatch