Jordan Feinstein,
Sales Manager,
Amazon Web Services
Jordan Feinstein, Sales Manager at Amazon Web Services
Jordan Feinstein is a sales manager at Amazon Web Services, a position he assumed in May. He joined the company in 2018 as a senior customer relations manager and then became a senior account executive three years later. After a little over a year, he would take on his present role.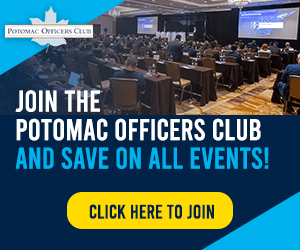 A member of the Potomac Officers Club, Feinstein was briefly the lead technologist at Booz Allen Hamilton, heading digital transformation in support of the U.S. Air Force's talent management portfolio, according to his LinkedIn profile.
Prior to that, he worked at Deloitte in a variety of consulting roles. Feinstein was most recently a deputy project manager and senior consultant for technology, strategy and architecture, overseeing modernization efforts across the Defense Intelligence Agency such as the revamp of acquisition processes and the implementation of a hybrid cloud program. He also served as a senior consultant for strategy and operations, working with the Department of Defense, the intelligence community and internationally based organizations.
Earlier, Feinstein served for almost a decade in the Air Force in leadership roles of increasing rank. His most recent positions include assistant chief of training, commander's action group officer – captain within the 338th Combat Training Squadron and deputy chief, operations officer – captain within the 55th Wing Protocol.
Feinstein holds a master's degree in international relations with a concentration in economics from the University of Oklahoma and a bachelor's degree in computer systems engineering from Boston University.
Category: Executive Profiles
Tags: Amazon Web Services Executive Profiles Jordan Feinstein LinkedIn sales manager