Jordan Parsons,
Vice President,
ICF
Jordan Parsons, Vice President and FDA and NIH Account Executive at ICF
Jordan Parsons is a vice president and the account executive of ICF International's Food and Drug Administration and National Institutes of Health accounts.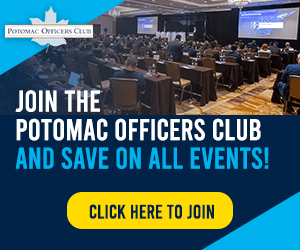 Parsons leads efforts to deliver domain expertise and digital modernization capabilities that support the NIH and the FDA. She also ensures that ICF can make a significant impact on her clients and build relationships with them to help advance their missions.
She has been with the company since April, according to her LinkedIn profile.
Parsons was the director of public health at Logistics Management Institute before joining ICF. She also held various leadership positions at the management and technology consulting company Suntiva before it was acquired by LMI.
The industry veteran was a business financial manager at Booz Allen Hamilton, a role where she supported the Defense Advanced Research Projects Agency.
Parsons started her career in 2007 as a program planning and control analyst at Lockheed Martin's rotor-wing business Sikorsky.
The ICF executive holds a master's degree in organizational leadership from Quinnipiac University and a bachelor's degree in communication from Bryant University. She also received a scrum master certificate from the Scrum Alliance and a project management professional certificate from the Project Management Institute.
ICF International offers analytics, cybersecurity, digital transformation, IT modernization and research services to clients in the energy, aviation, education, federal health and health care sectors. The company is based in Fairfax, Virginia, and has offices within and outside the U.S.
Category: Executive Profiles
Tags: Booz Allen Hamilton Bryant University Executive Profiles federal health care market ICF International Jordan Parsons LinkedIn LMI Quinnipiac University Sikorsky