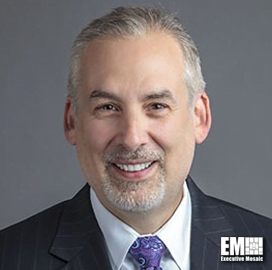 Jordin Cohen
Jordin Cohen, Noblis' VP for Defense, Homeland Security
Jordin Cohen serves as Noblis' vice president for defense and homeland security, a role that allows him to leverage a background in civil service, consultancy and analytics to focus on the defense, intelligence and homeland security communities. 
Cohen holds more than three decades of experience across different sectors working on issues such as homeland defense, counterterrorism and cybersecurity, Noblis said.
He also has experience in business administration, including financial management, communication, business policy and strategic management. 
Before joining Noblis in January 2014 as a defense director, he served as a director in Deloitte & Touche's technology risk practice and as a principal at Booz Allen Hamilton's analytics and security mission area. 
He spent seven years starting 1985 as a defense policy analyst for the Department of Defense, a role he briefly reprised in 1997.
Cohen holds numerous awards and commendations such as the Navy's Meritorious Civilian Service Medal, the DOD's Special Activity Award, the Department of Homeland Security's Letter of Commendation and the National Science Foundation's Doctoral Dissertation Grant. 
He holds a master's degree in political science from the University of Colorado at Boulder and a master's degree in Middle East affairs and international politics from the American University. 
Cohen later became an assistant professor of international relations and foreign policy and a scholar-in-residence at the American University's School of International Business.
He earned a bachelor's degree in government from Oberlin College and joined an overseas student program at Tel Aviv University.   
Cohen currently serves as a non-resident senior fellow at the George Washington University Center for Cyber and Homeland Security.  
Category: Executive Profiles
Tags: American University Booz Allen Hamilton civil service critical infrastructure cybersecurity defense Deloitte Department of Homeland Security DHS DoD Executive Profiles Homeland Security Jordin Cohen national security Noblis Oberlin College Tel Aviv University University of Colorado