JP Foley,
Chief Growth Officer,
BridgePhase
JP Foley, Chief Growth Officer of BridgePhase
JP Foley, a Potomac Officers Club member, is the chief growth officer of Alexandria, Virginia-based digital services provider BridgePhase.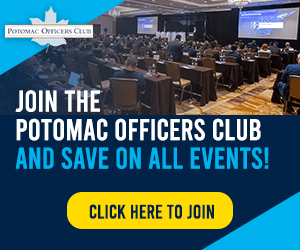 Foley leads BridgePhase's strategy and business development and supports the company's growth in the federal marketplace. He also ensures that the organization meets its goal of advancing federal government customers' missions and helping them overcome challenges.
Foley has been with BridgePhase since September, according to his LinkedIn profile.
Before taking on his current role, he was the managing principal and CEO of Eigen X, a Washington, D.C.-based technology services provider that supports federal government customers.
He worked at Eigen X from September 2021 to September 2022.
Other positions that the POC member handled include business adviser at Foley Ventures, managing principal and partner at 1Rivet and managing director at BearingPoint. He started his career in the private industry in 1992 as a partner at Arthur Andersen Business Consulting.
The executive also co-founded the consulting companies Dominion Consulting and Washington Consulting. Dominion Consulting was acquired by TeraThink Corp. and ultimately CGI while Washington Consulting was acquired by Alion Science and Technology, which was bought by Huntington Ingalls Industries in 2021 for $1.65 billion.
Foley holds a bachelor's degree in management science from Virginia Tech.
BridgePhase is a small business that designs, builds and implements digital services in support of federal government customers. It specializes in Agile and DevSecOps tech development.
Category: Executive Profiles
Tags: BridgePhase Chief Growth Officer Dominion Consulting Eigen X Executive Profiles JP Foley LinkedIn Washington Consulting