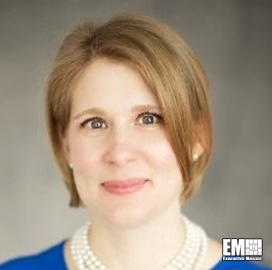 Julie Anderson,
Partner,
IBM Consulting
Julie Anderson, Partner at IBM Consulting
Julie Anderson, a Potomac Officers Club member, is a partner at IBM Consulting who oversees profit and loss management for the company's Department of Commerce portfolio.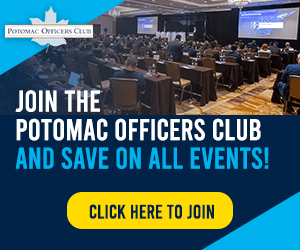 Anderson is experienced in creating strategic goals and driving performance. She also helps government agencies, private companies and nonprofit organizations execute transformation efforts and improve business functions.
The industry veteran is also the co-founder of The Essential Pencil, a company that teaches professionals how to improve their writing.
She has been with IBM Consulting since September 2020, according to her LinkedIn profile.
Anderson was a principal at business management consultancy AG Strategy Group before assuming her current leadership role. At AG Strategy, she provided advisory services to the heads of companies, government agencies and nonprofits.
Other leadership roles that she has held in the private sector are chief operating officer of Civitas Group and associate partner at IBM.
Anderson also held leadership positions within the federal government. She was the acting assistant secretary and deputy assistant secretary at the Department of Veterans Affairs from 2009 to 2010 and was a legislative aide for Sen. Bob Kerry from 1998 to 1999.
She started her career in 1997 as a policy analyst at the Department of Transportation.
Anderson holds a master's degree in business from Duke University and a bachelor's degree in political science from Nebraska Wesleyan University.
IBM Consulting offers analytics, artificial intelligence, cloud, cybersecurity and IT services.
Category: Executive Profiles
Tags: AG Strategy Group Civitas Group Department of Commerce Department of Veterans Affairs Executive Profiles IBM Consulting Julie Anderson LinkedIn profit & loss management The Essential Pencil