Kamal Narang
Kamal Narang, VP, GM of GDIT's Federal Health Sector
Kamal Narang serves as the vice president and general manager of General Dynamics Information Technology's federal health sector.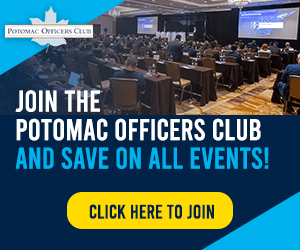 In his current position, Narang provides executive oversight of the strategic direction, growth, planning and performance of a team that delivers mission-critical information technology services and solutions across federal government agencies, including the National Institutes of Health, the Department of Veterans Affairs, the Centers for Medicare and Medicaid Services and the Centers for Disease Control and Prevention.
Narang, a Potomac Officers Club member, has over 20 years of experience in the federal health IT industry, according to his LinkedIn profile.
The executive transitioned to GDIT after a two-and-a-half-year tenure as vice president of the federal health group at CSRA, which the former acquired in 2018. While at CSRA, Narang also served as vice president of health programs, putting him at the helm of a 250-member IT and bioinformatics team that supports a number of software engineering, infrastructure, bioinformatics contracts across NIH and the Department of Health and Human Services. He was also at the helm of the business program's management and operation, including execution and growth. Additionally, he worked as a senior principal at CSRA, wherein he managed several technology-based projects across all research and science support systems for various government clients.
Prior to working for CSRA, Narang held executive roles at Clinitek, CTIS and Wockhardt.
Narang holds a bachelor's degree in computer science from The John Hopkins University and a master of business administration degree from the University of Maryland.
Category: Executive Profiles
Tags: CSRA Executive Profiles Federal Health Sector GDIT General Dynamics Information Technology general manager Kamal Narang LinkedIn vice president