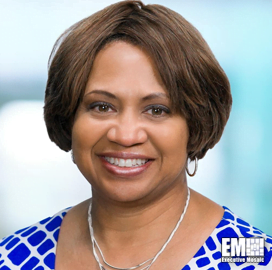 Karen Britton
Chief Digital Officer
LMI
Karen Britton, Chief Digital Officer at LMI
Karen Britton serves as LMI's chief digital officer and vice president of marketing and communications. LMI is a technology consultancy company that specializes in digital and analytics solutions, logistics and management advisory services.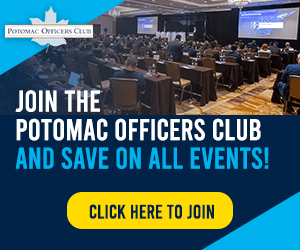 Britton is responsible for the development and execution of corporate communications and for overseeing online platforms, marketing, external relations and corporate citizenship, LMI said.
Prior to her current role, Britton was LMI's vice president of digital services and was responsible for directing the delivery of enterprise-wide information technology solutions to federal customers.
Before she joined LMI in May 2018, Britton was chief operating officer of e-Management, a woman-owned IT solutions company that she helped expand into the federal marketplace.
She also served as chief information officer and deputy CIO for the White House during former President Barrack Obama's second term.
Britton led a 400-person staff with a $46 million budget to provide enterprise-wide IT solutions across the executive offices, according to her LinkedIn profile.
She began her professional career as a general engineer with the Submarine Maintenance Engineering, Planning and Procurement Activity at Portsmouth Naval Shipyard. She later joined the Naval Sea Systems Command Headquarters.
Britton earned a bachelor's degree in industrial engineering and operations research from the University of Massachusetts at Amherst and a master's degree in management from the Florida Institute of Technology. According to her LinkedIn profile, she served as an adjunct faculty professor for the University of Maryland Global Campus.
Category: Executive Profiles
Tags: CDO chief digital officer e-Management Executive Profiles information technology IT Karen Britton LinkedIn LMI University of Maryland Global Campus University of Massachusetts Amherst White House