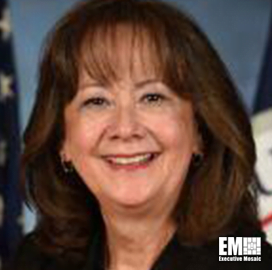 Karen Evans,
Managing Director,
Cyber Readiness Institute
Karen Evans Takes On Managing Director Role at Cyber Readiness Institute
Karen Evans, former chief information officer at the Department of Homeland Security and a past Potomac Officers Club event speaker, has been appointed managing director at the Cyber Readiness Institute. She has over 20 years of leadership experience in matters related to cybersecurity policy.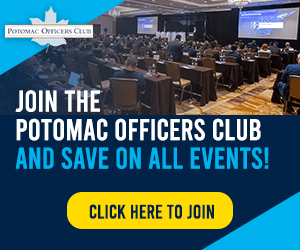 According to her LinkedIn profile, Evans was the Homeland Security Department CIO from June 2020 to January this year. She managed the agency's information technology portfolio, which is worth over $7.3 billion and supports a wide range of national security missions. She also held leadership positions at the Department of Energy and the Office of Management and Budget. The cybersecurity veteran also established the U.S. Cyber Challenge, a nonprofit organization that worked with universities to produce cyber experts across the country, CRI said Wednesday.
Evans said she will continue to support subject matter experts in their efforts to mitigate evolving cybersecurity risks. CRI Co-Chairman Sam Palmisano stated that Evans' achievements make her the best person to lead the organization's growth.
The CRI managing director holds a Master of Business Administration degree from West Virginia University.
CRI was launched by government, industry and cybersecurity leaders in 2017. It is tasked to develop recommendations for securing the digital economy and provide a roadmap for future administrations. Its Cyber Readiness Program allows SMEs and small- and medium-sized businesses to become cyber-ready.
Category: Speaker News
Tags: Cyber Readiness Institute Department of Energy Department of Homeland Security executive movement Karen Evans Office of Management and Budget Sam Palmisano Speaker News US Cyber Challenge