Karl Schaub
Chief Solutions Architect
NetScout Systems
Karl Schaub, Chief Solutions Architect at NetScout Systems
Karl Schaub serves as the chief solutions architect at NetScout Systems, a computer networking company that specializes in cybersecurity and business intelligence.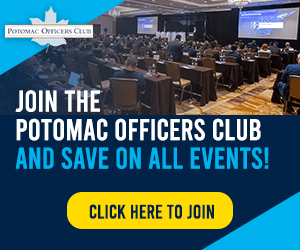 NetScout said its solutions are designed to protect industry leaders from the risk of disruption and allow them to address challenges in network performance and security problems.
As chief solutions architect, Schaub serves as NetScout's technical lead for all federal customer opportunities. He works closely with the product management and engineering team to address complex customer requirements, according to his LinkedIn profile.
Schaub said he provides the information and tools that field systems engineers need to attract new customers and ensure the satisfaction of existing customers.
He is also in charge of managing the resources needed to ensure that the company's products meet Common Criteria, Federal Information Processing Standards, UCCO and IPv6 compliance.
Before he joined NetScout in September 2010, Schaub served as a resident engineer at computer networking company Juniper Networks.
He supported the Defense Information Systems Agency on all technical matters related to Juniper Networks' products and third-party networking equipment.
Schaub previously served as director of product management at Niksun, a computer and network security company that specializes in security compliance support.
In the said role, he directed the activities of system engineers supporting customers in the United States and western Canada.
He also served as a senior systems engineer at Netconn Solutions, where he supervised the development of integrated systems for DISA.
Schaub earned a master's degree in computer and information systems security from American InterContinental University and a bachelor's degree in computer networking from Strayer University.
Category: Executive Profiles
Tags: American Intercontinental University business intelligence chief solutions architect Common Criteria computer networking cybersecurity Defense Information Systems Agency DISA Executive Profiles FIPS IPv6 Juniper Networks Karl Schaub LinkedIn Netconn Solutions NetScout Solutions Niksun Strayer University UCCO