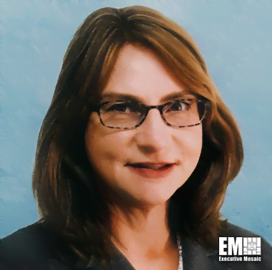 Kate Andrews,
Vice President,
Booz Allen Hamilton
Kate Andrews, Vice President at Booz Allen Hamilton
Kate Andrews is a vice president at Booz Allen Hamilton. She has been holding her current leadership role since 2019.
She is a physician and executive with experience in government and commercial health care planning and administration. Her expertise covers innovation, performance improvement and enterprise-wide program implementation.
As VP, Andrews advises government health care clients at the departments of Health and Human Services and Veterans Affairs. She also works with the Military Health System, according to her LinkedIn profile.
The Booz Allen executive was a vice president and national medical director of transformation at health care company Optum. In this leadership role, she worked with senior executives and clinicians to improve overall performance across the company.
Andrews started her career in 2004 as a medical officer at the Department of Veterans Affairs Maryland Health Care System. She served in various leadership roles within VA, ending her 13-year career at the department as the executive director of the Veterans Engineering Resource Center's Office of Strategic Integration.
The Booz Allen executive holds a master's degree in medical services management from Johns Hopkins University and a doctor of medicine degree from Virginia Commonwealth University School of Medicine.
Booz Allen Hamilton offers analytics, consulting, digital solutions and engineering services to government, defense, health, intelligence and commercial clients. It is headquartered in Washington, D.C., and has multiple offices across North America, Southeast Asia, Europe, the Middle East and North Africa.
Category: Executive Profiles
Tags: Booz Allen Hamilton Department of Veterans Affairs Executive Profiles Katie Andrews LinkedIn military health Optum Veterans Affairs