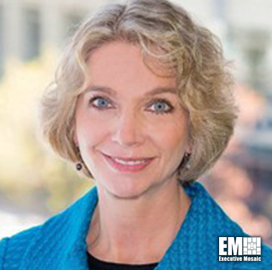 Kathy Conrad,
Director,
AFS
Kathy Conrad, Director of Digital Government at Accenture Federal Services
Kathy Conrad is the director of digital government at Accenture Federal Services. She has been holding her current leadership role since 2015.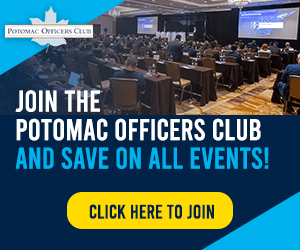 She oversees the digital government strategy and growth for AFS and focuses on how the company can deliver emerging technologies to help government customers become more efficient, customer-centric and data-driven. She offers customer experience, digital service transformation, cloud security and service design and innovation expertise, according to her LinkedIn profile.
She was the principal deputy associate administrator for citizen services and innovative technologies/18F at the General Services Administration before joining AFS. In this role, she led programs that accelerate governmentwide adoption of innovative technologies that are designed to improve digital services delivery.
While she was with the GSA, Conrad was involved in several governmentwide initiatives, including the Federal Risk and Authorization Management Program, the Digital Analytics Program and the establishment of various government websites.
The other positions that Conrad has held include director at aerospace company Praxis, issues analyst at the National Science Foundation, deputy director of government affairs at the National Society of Professional Engineers and legislative assistant at the New England Congressional Institute.
Conrad holds a bachelor's degree in biology/psychology from Wesleyan University.
Accenture Federal Services offers artificial intelligence, digital innovation, cyber resilience and IT modernization services to federal government clients. It is headquartered in Arlington, Virginia, and has an office in San Antonio.
Category: Executive Profiles
Tags: Accenture Federal Services digital government Executive Profiles General Services Administration Kathy Conrad LinkedIn National Science Foundation National Socienty of Professional Engineers Praxis Wesleyan University