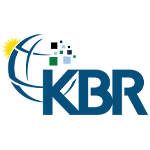 KBR Lands $140M Task Orders to Support Navy's Engineering, Rapid Prototyping Efforts
KBR has been awarded two recompete task orders worth a total of $140 to support the Navy's engineering and rapid prototyping efforts. 
The Air Force Installation Contracting Agency awarded the cost-plus-fixed-fee task orders through the Department of Defense Information Analysis Center's multiple-award contract vehicle, KBR said Monday. 
"These awards underscore KBR's ability and commitment to provide the most cutting-edge solutions to advance manned and unmanned aircraft for the U.S. Navy," said Byron Bright, KBR's president of government solutions for the United States. 
Under the terms of a $76.4M task order, KBR shall provide engineering, logistics and reliability analysis to the Naval Air Systems Command's F/A-18 and EA-18G Program Office. 
KBR will work with PMA-265 to increase aircraft platform and systems reliability and availability. They will aim to extend the service life of the F/A-18C/D Hornet, F/A-18/F Super Hornet and EA-18G Growler aircraft.
Most of the work will be performed over five years at the Naval Air Station at Patuxent River, Maryland. KBR said the contract continues the company's 40-year partnership with PMA-265.
The second task order is a $63.6M deal to promote innovation and reduce the time needed to deliver new capabilities to fleet users for NAVAIR's Multi-Mission Tactical Unmanned Aerial Systems Program Office. 
KBR said it will focus on prototyping and demonstrating unmanned aviation platforms and systems in realistic environments. 
The company will work with PMA-266 to integrate new technologies, mature designs into viable products and procure quantities sufficient for initial deployment research.
KBR will also provide services in cybersecurity, initial training, technical publication development and tool troubleshooting, equipment and processes. Work will primarily be done at NAS over the next five years. 
Category: Contract Vehicles
Tags: AFICA Air Force Installation Contracting Agency Byron Bright Contract Vehicles Department of Defense DoD IAC Hornet aircraft Information Analysis Center KBR NAVAIR Naval Air Station Naval Air Systems Command U.S. Navy