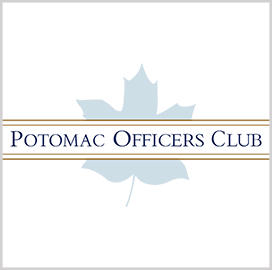 KBR
KBR Lands Contract to Help With Navy's Foreign Military Sales
KBR has landed a potential five-year, $47M contract from the Naval Air Warfare Center Aircraft Division to provide the U.S. Navy with services supporting the Hornet aircraft.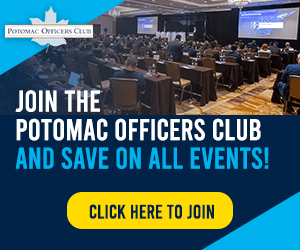 The deal indicates that the Texas-based defense contractor will assist the service's F/A-18 and EA-18G Program Office with foreign military sales to Kuwait and Finland.
The company will continue to deliver program management, engineering, technical and financial services to the program office, which is tasked to support the F/A-18 air vehicle, subsystems, armament, engine and airborne weapons for allied nations.
The agreement, which has a one-year base period and four option years, calls for the organization to review program requirements, develop FMS case documentation and join in technical evaluations. 
In addition, the company is expected to plan and analyze flight test programs, monitor the software progress, develop estimates of financial requirements and support training systems. 
Byron Bright, KB's government solutions president, a Potomac Officers Club member and a 2020 Wash100 winner, said the award highlights the value the company provides to customers on numerous occasions. 
"We are proud to serve the Navy as it strengthens its relationship with Finland and Kuwait by supporting their national security initiatives," he said. 
Aside from Finland and Kuwait, the organization offers its expertise to other FMS F-18 clients such as Australia and Switzerland.
An all-weather fighter and attack aircraft, the F/A-18 includes the Super Hornet and EA-18G Growler. Operated by the Navy and the Marine Corps, the aircraft served mainly as an escort and deep air support. 
In September, the company received a potential eight-year, $974M indefinite-delivery/indefinite-quantity contract to secure the flow of operations in select bases and facilities operating under the Air Forces in Europe and Air Forces Africa.
In particular, the organization is tasked to provide base operation services for the U.S. armed force at Moron Air Base in Spain and the Office of Defense Cooperation –Turkey, as well as in other Turkey-based locations, namely the Incirlik Air Base, Izmir Air Station and Ankara Support Facility.
Category: Member News
Tags: Byron Bright cost-plus-fixed-fee contract EA-18G Program Office F/A-18 KBR Member News Naval Air Warfare Center Aircraft Division Potomac Officers Club U.S. Navy