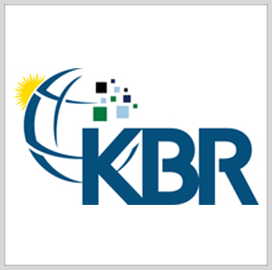 KBR Wins $64M DOD Task for Military Testing, Training Expansion
The Department of Defense has awarded a $63.9M task order to develop interoperability solutions to expand the military's testing and training capabilities. 
DOD's Test Resource Management Center awarded the task through the cost-plus-fixed, firm-fixed-fee One Acquisition Solution for Integrated Services contract vehicle.
The company shall help the Pentagon develop hardware and software solutions that would address the military's test and evaluation requirements. 
"KBR will continue to use its expertise to develop innovative solutions to fortify and grow the DOD's T&E capabilities," said Byron Bright, KBR's president for government solutions.
In a bid to reduce the military's development operation and maintenance test costs, KBR will improve DOD's range interoperability and effective reuse of resources for better capability, the company said Monday.
KBR said its work will also further the partnership between the Test and Training Enabling Architecture Software Development Authority and the Joint Mission Environment Test Capability. 
The task order includes a one-year base period and four option periods. KBR previously won a spot on the 2014 iteration of the OASIS contract vehicle.
OASIS is a multiple-award, indefinite-delivery/indefinite-quantity contract vehicle for flexible and innovative solutions for complex professional services.
The vehicle's scope includes program management services, management consulting services, logistics services, engineering services, scientific services and financial services.   
KBR is a public defense and space company based in Houston, Texas. It specializes in hydrocarbon, government services, engineering, construction, aerospace, defense, oil and gas, professional services, technology, consulting, project management, operations and maintenance, program management and energy, according to the company's LinkedIn profile.
Category: Contract Vehicles
Tags: Byron Bright Contract Vehicles Department of Defense hardware solution Joint Mission Environment Test Capability KBR software solution Test and Training Enabling Architecture Software Development Authority Test Resource Management Center