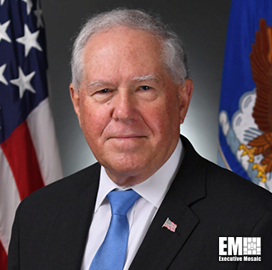 Frank Kendall
Secretary
Dept. of the Air Force
Air Force Secretary Seeks Increased Partnership With Traditional Defense Companies
Air Force Secretary Frank Kendall is pushing for greater collaboration with traditional defense companies to procure emerging technologies. Specifically, he wants to give the defense industry as much attention as other defense leaders are giving to Silicon Valley innovators.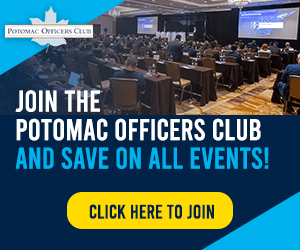 Kendall said during the Air Force Association's Space & Cyber Conference on Monday that defense-oriented organizations and contractors have the capabilities and have a deep understanding of the Department of Defense's requirements. He added that the Pentagon has not tapped the full potential that defense contractors have to offer, FedScoop reported Monday.
"While there has been a lot of emphasis on new sources of technology from places like Silicon Valley … there has not been enough effort to tap into the capabilities that exist in both major defense contractors and defense-oriented non-profit organizations," the former Potomac Officers Club speaker and three-time Wash100 winner said.
The Pentagon has been ramping up efforts to secure close working relationships with the private industry. In 2017, former Defense Secretary and two-time Wash100 winner James Mattis visited the headquarters of Amazon and Google's parent company Alphabet. He also went to the Defense Innovation Unit's headquarters in Mountain View, California.
The establishment of the DIU, which was then called the Defense Innovation Experimental Unit, is part of the DOD's efforts to secure relevant technologies from emerging technology innovators.
A study from Georgetown University's Center for Security and Emerging Technology also revealed that tech-centered companies are either neutral or receptive to the idea of developing artificial intelligence technologies for the Pentagon.
Category: Speaker News
Tags: acquisition Alphabet Amazon defense contracting Defense Innovation Unit Department of Defense Emerging Technologies FedScoop Frank Kendall Georgetown University Google James Mattis Silicon Valley Speaker News US Air Force