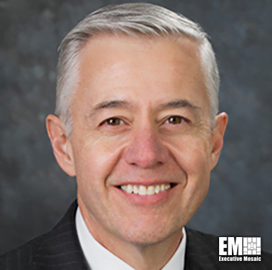 Kenn Todorov
Sector VP and GM
Northrop Grumman
Kenn Todorov, Sector VP and GM at Northrop Grumman
Kenn Todorov is the sector vice president and general manager at Northrop Grumman, bringing into the role more than two decades of experience in leading organizations.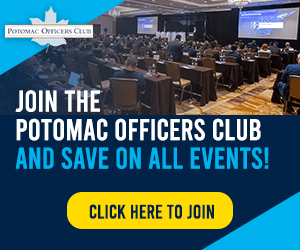 His track record includes large-enterprise leadership, government relations, congressional liaison, cybersecurity, missile defense, aviation, homeland defense and financial and training management, according to his LinkedIn profile. 
Todorov's combat systems and mission readiness unit offers various technology services, sustainment and modernization solutions, integrated battle command systems and tactical weapons and information systems for the military and civilian clients. 
In particular, he directs the group tasked to develop and integrate advanced missile defense, secure communications, sensing capabilities, protection technologies and readiness solutions for defense customers.
During his tenure, the Department of Defense chose Northrop Grumman's Forward Area Air Defense Command and Control system as the interim command and control system for future counter-small unmanned aerial system procurements, following its validation as a "best-of-breed" anti-small drone system.
According to Todorov, the company's FAAD C2 system has been deployed in missions across forward operating bases and other international sites since 2005. 
Specifically, the FAAD C2 has been used in C-UAS and counter-rocket, artillery and mortar missions owing to its performance and easy integration with existing sensors, effectors and warning systems that open opportunities for real-time defense against short-range and maneuvering threats, Northrop Grumman said.
He promoted the FAAD C2's continuous evolution amid the emergence of new threats like sUAS and committed to maintaining the system's reliability to protect deployed troops.
Before joining Northrop Grumman in April 2106, Todorov completed a three-decade service career in the U.S. Air Force and retired as a brigadier general. 
During his stint in the service, he served as deputy director for the Missile Defense Agency and an adviser to the MDA director in the deployment of the Ballistic Missile Defense System.  
Todorov also assumed senior leadership positions at the Joint Integrated Air and Missile Defense Organization, Northern Command and North American Aerospace Defense Command. 
He earned his bachelor's degree in history from Siena College and his master's degrees in business administration from National University, national security from the Naval War College and strategic studies from the Air War College.
Category: Executive Profiles
Tags: Combat Systems and Mission Readiness Defense Systems Sector Executive Profiles Go4ward Kenn Todorov Missile Defense Agency Northrop Grumman Corporation U.S. Air Force