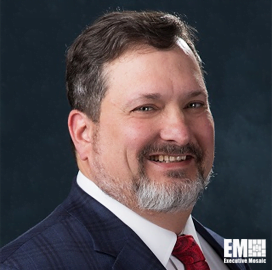 Kenneth Geyer
CEO
Liteye Systems
Kenneth Geyer, Liteye Systems Co-Founder and CEO
Kenneth Geyer serves as CEO and board chairman of Liteye Systems, a counter-drone company that he co-founded in January 2000. Liteye also designs and manufactures helmet-mounted display systems, surveillance radar and thermal imaging products for use in a wide range of defense and homeland security applications.
Geyer began his professional career as a stockbroker in the late 1980s. He realized early on that he had a passion not for trading companies but for growing them, Liteye said.
Since he started his entrepreneurship career in early 1990, Geyer has launched eight companies focused on the commercialization of advanced technologies.
Liteye credits Geyer with constantly having an eye out for technologies that the company can either develop or integrate for the benefit of customers, whether they require homeland security or virtual training solutions.
Liteye maintained a profitable core business over the past two decades under the leadership of Geyer and Tom Scott, the company's chief technology officer and co-founder.
Geyer and Scott have sought out other technology providers and companies to strategically partner with to bring new advanced technology solutions to the market.
Liteye itself has provided other companies with its technologies as part of "two-way road" partnerships aimed at sharing customer bases.
Under Geyer's leadership, Liteye enjoyed a string of contract wins, partnerships and product launches in early 2020.
Liteye partnered with fellow drone technology developer Citadel Defense in March 2020 to create an anti-unmanned aerial systems solution equipped with artificial intelligence and machine learning technologies.
Geyer said the new system offers unrivaled effectiveness against radio frequency-controlled and silent flight UAS.
Category: Executive Profiles
Tags: C-UAS CEO Citadel Defense Executive Profiles Homeland Security Kenneth Geyer Liteye Systems technology Tom Scott virtual