Kevin Bennett,
Senior Director,
SAIC
Kevin Bennett, Senior Director of DOD Combatant Commands at SAIC
Kevin Bennett is the senior director of Department of Defense combatant commands at Science Applications International Corp. He has been with the company for nearly six years.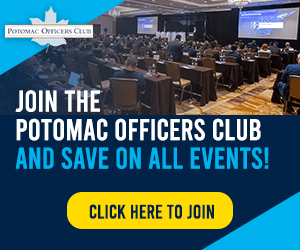 As senior director, Bennett is responsible for securing contracts that support national security.
The industry veteran has also taken on multiple other responsibilities at SAIC, including business development leadership, capture management and contract negotiations, according to his LinkedIn profile.
Bennett was the deputy chief information officer at the U.S. Transportation Command before he started working at SAIC. In this role, he led contractors and military and civilian personnel who managed a cyberspace domain with several business systems.
Bennet's other leadership roles include senior vice president and general manager of mission support at the U.S. Air Force's 49th Wing, deputy CIO at the U.S. Cyber Command and senior VP of assured information sharing at the Joint Staff.
The SAIC executive holds a master's degree in business from the University of Colorado Colorado Springs and a bachelor's degree in computer science from Worcester Polytechnic Institute.
SAIC offers mission support, information technology and logistics services to defense, intelligence, federal civilian and health organizations. It is headquartered in Reston, Virginia, and has multiple offices within and outside the U.S.
Category: Executive Profiles
Tags: Executive Profiles Kevin Bennett LinkedIn Science Applications International Corp. security executives University of Colorado Colorado Springs US Air Force US Cyber Command US Transportation Command Worcester Polytechnic Institute