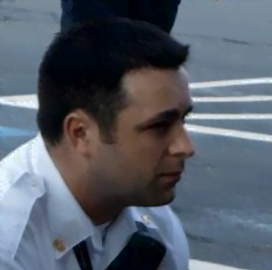 Kevin Wilson,
Director,
Dynamis
Kevin Wilson, Director of the Preparedness and Resilience Division at Dynamis
Kevin Wilson is the director of the Preparedness and Resilience Division at Virginia-based Dynamis, working out of the Washington-Baltimore Metropolitan Area. He is a security and emergency management professional with over 20 years of experience in program management, technical writing and emergency response planning and operations, including six years as a commanding officer in the fire service, according to his LinkedIn profile.
Wilson has managed teams within the Cybersecurity and Infrastructure Security Agency, Federal Emergency Management Agency, Transportation Security Administration and the Department of State's Office of Emergency Management. In addition to his government experience, he is the former department chief of the Stonewall Jackson Volunteer Fire Department & Rescue Squad and former vice chair of the Prince William County Fire and Rescue Association, where he was responsible for the oversight and management of over 100 operational and administrative members, his biography further reveals.
Wilson has been with Dynamis, a professional services company catering to the defense market, for over eight years. In his current role, he oversees a division with 18 active contracts including support to the CISA's Exercises Sub-Division, Cyber Storm VII, and Active Shooter Preparedness Program, FEMA's National Exercise Division, TSA's Intermodal Security Training and Exercise Program, Amtrak's Operation RAILSAFE, and the Air Force Inspection Agency's REAPER Training Program.
Wilson earned his bachelor's degree in English from James Madison University.
Category: Executive Profiles
Tags: Disaster Management Dynamis emergency preparedness Executive Profiles James Madison University Kevin Wilson LinkedIn