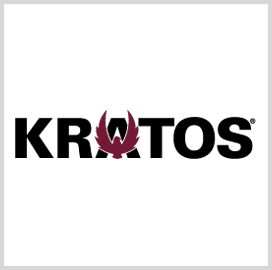 Kratos
Kratos Lands Contract Modification for Satcom Sustainment
Kratos Defense & Security Solutions has received a $22M contract modification to provide satellite and communication system products, hardware and equipment.
Under the terms of the new award, Kratos will help sustain capabilities such as virtualization, additional satellite constellation capacity and cybersecurity enhancements, DefPost reported.
"Kratos is one of the few commercial companies that can offer this mix of cutting edge technical solutions, products and services to support mission-specific requirements of defense applications," said Phil Carrai, the president of Kratos' space, training and cyber division. Carrai is a Potomac Officers Club member.
The company will also provide mission activity and maneuver planning, telemetry processing, commanding, orbit and attitude management, resource management, space vehicle and ground system simulation, security, support planning and execution, training and testing. 
Satellite state-of-health operations include launch, early orbit, on-orbit, anomaly resolution, disposal and backup operations.
"Especially during this time of increasingly congested and contested space operations, we are pleased to continue support to the U.S. military with products and tailored solutions for protected, resilient military satellite operations," Carrai added.
The amount of $11.8M was obligated.
Kratos was recently certified as a third-party assessment organization by the accreditation body of the Department of Defense's Cybersecurity Maturity Model Certification program.
The company is now authorized to assess whether companies observe security practices that follow the DOD's industrial cybersecurity requirements aimed at protecting controlled unclassified information within the defense industrial base's supply chain. 
Headquartered in San Diego, Kratos is a defense and space company that develops systems and products for national security and communications needs. 
Kratos is focused on areas that can serve as a force multiplier, including unmanned systems, satellite communications, intelligence, surveillance, reconnaissance, warfighter training and combat systems. 
Category: Member News
Tags: CMMC contract cybersecurity Department of Defense DoD force multiplier Kratos Member News modification Phil Carrai SATCOM satellite