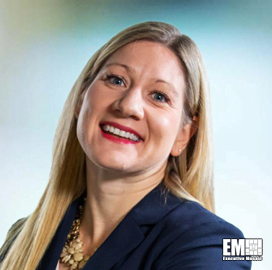 Kristen Cheman,
Vice President,
LMI
Kristen Cheman, Vice President of Digital and Analytic Solutions at LMI
Kristen Cheman is the vice president of digital and analytic solutions at Logistics Management Insitute and is a Potomac Officers Club member. She has been with the nonprofit organization since 2010.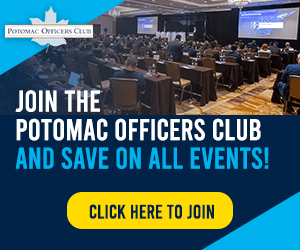 Cheman leads LMI's IT and analytics practice, which comprises over 500 engineers and researchers who focus on data, software development, cloud, enterprise resource planning and cybersecurity. She also oversees the organization's profit and loss and digital transformation portfolios.
Cheman also led LMI's data operations practice and was the acting director of its enterprise operations practice, according to her LinkedIn profile.
Before joining LMI, the industry veteran was an engineer at Lockheed Martin. In this position, she created a database tool that links research projects with business opportunities.
Cheman also designed and coded algorithms that allowed the U.S. Navy's submarines to detect and track underwater threats. The software that she developed was integrated and tested on three undersea vessels.
The industry veteran was also a senior manager of machine learning strategy at Capital One.
Cheman holds a master's degree in systems engineering from the University of Virginia, a master's degree in applied mathematics from North Carolina State University and a bachelor's degree in mathematics from Allegheny College.
LMI offers digital and analytics solutions, logistics and management advisory services to clients in the defense, space, health, homeland security and intelligence sectors. It is headquartered in Tysons, Virginia, and has offices in Alabama, Illinois and Texas.
Category: Executive Profiles
Tags: Allegheny College Capital One Executive Profiles IT Solutions/Services Kristen Cheman LinkedIn Lockheed Martin Logistics Management Institute North Carolina State University University of Virginia