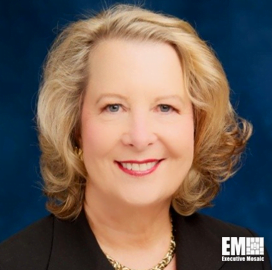 Kymberlee Dwinell
Corporate Director
Northrop Grumman
Kymberlee Dwinell, Corporate Director of Global Diversity and Inclusion at Northrop Grumman
Kymberlee Dwinell has been serving as the corporate director of global diversity and inclusion at Northrop Grumman for nearly eight years.
Since taking on the position in May 2013, Dwinell has been leading the implementation and alignment of the company's global diversity and inclusion initiatives.
She supervises efforts aimed at fostering inclusive workplace behaviors, expanding diversity knowledge, creating employee networks and developing strategic communications plans for diversity, according to her LinkedIn profile.
Prior to assuming her current role, she was Northrop Grumman's director of diversity and inclusion, equal employment opportunity compliance, corporate citizenship and environmental, health and safety.
During her stint as director, she played a key role in achieving four out of the company's six human resources and administration non-financial goals.
Dwinell previously spent nearly 14 years as the HR director at TRW. She was responsible for the HR functions of various divisions within the company, including the defense, surveillance and reconnaissance, integrated engineering, information and technical services and commercial, state and local divisions.
The executive held the same role at the National Rifle Association, a civil rights organization founded with the goal of promoting and encouraging rifle shooting on a scientific basis. While at the NRA, she planned, organized and implemented complete HR programs.
She also worked as a career consultant at Career Consulting and took on a resale marketing and HR role at Mobile Oil.
Dwinell holds a bachelor's degree in liberal arts from Wheaton College. She also completed executive programs in Cornell University and the University of Michigan.
Category: Executive Profiles
Tags: diversity and inclusion Executive Profiles human resource Kymberlee Dwinell LinkedIn National Rifle Association Northrop Grumman TRW